Orthodontic Treatment In Lucknow
Straighten Your Teeth, Boost Your Confidence
At Mint Dental We Help You Achieve the Smile You've Always Wanted with Our Transformative Orthodontic Treatment.

Are you tired of hiding your smile due to misaligned teeth?
You're not alone. Many people struggle with the embarrassment and discomfort caused by crooked teeth.

Imagine being able to confidently showcase your smile in every situation, whether it's a business meeting or a family gathering.
Don't let misaligned teeth hold you back from expressing your true self and engaging with the world around you.
Contact us today to find out how Orthodontic Treatment can help you achieve your dream smile.
Boost Your Confidence
Orthodontic treatment gives you the confidence to smile, laugh, and speak in public with ease. You'll feel more self-assured in social and professional settings.
Improve Your Oral Health
Orthodontic treatment not only improve the appearance of your teeth but also help to improve their health. With straighter teeth, you can brush and floss more effectively, reducing your risk of tooth decay and gum disease.
Raise Your Self-esteem
Orthodontic treatment can help improve your self-esteem, making you feel better about yourself and your appearance. You'll have a more positive outlook on life and improved mental health.
A Top-Rated Orthodontic Team
Welcome to Mint Dental, where your journey to a confident and radiant smile begins!
We are delighted to introduce our exceptional orthodontic treatment services, under the guidance of Dr. Atul Singh (MDS).
At Mint Dental, we understand the significance of a harmonious and healthy smile, and we are committed to providing you with personalized orthodontic solutions that cater to your unique needs. With our expertise and our state-of-the-art facilities, you can trust us to guide you through a transformative orthodontic experience.
Say goodbye to misaligned teeth and hello to a beautifully aligned, confident smile with Mint Dental.
Your dream smile is just a visit away!
Three Easy Steps to a Selfie-Ready Smile


1. Consultation and Assessment
Your journey begins with a comprehensive consultation where our experienced orthodontists will evaluate your unique needs and discuss your treatment options. We listen to your concerns and work together to create a personalized plan that aligns with your goals.


2. Customized Treatment Plan
No two smiles are the same, which is why we tailor our orthodontic treatments to your specific requirements. Whether traditional braces, discreet aligners, or other innovative solutions, we'll find the approach that best suits your lifestyle and preferences.

3. Confidence Unleashed
As your teeth gradually shift into their ideal positions, you'll notice a transformation not only in your smile but also in your confidence. The newfound sense of self-assurance will empower you to take on life's opportunities without hesitation.

1. Make an Appointment
Make an appointment, experience exeptional service, celebrate beautiful smile
2. Experience Exceptional Service
Catering to your needs is our specialty. We'll make your visit so relaxing, it might be the best part of your day.
3. Celebrate Beautiful Smiles
Whether you have the fresh shine from a cleaning or a new look from a major makeover, every smile is worth celebrating!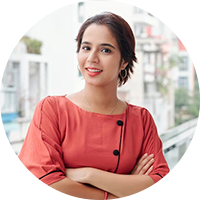 I was struggling with misaligned teeth. Thanks to Dr. Atul Singh for providing me with the best orthodontic treatment. Now, I can eat food with ease.
My teeth had severe gaps. I was constantly conscious to hide my teeth from others. I visited Mint Dental a few weeks back and had the best experience. Now, I feel confident.
Due to unaligned teeth, I felt embarrassed. I contacted Dr. Atul Singh at Mint Dental. I expressed my concerns, and he gave me the ultimate solution- orthodontic treatment. Highly recommended!

I was tired of hiding my teeth as these were overlapped. I visited Mint Dental, and healthcare professionals provided me with the best guidance and procedure. Now, I can smile as much as I wish to with no worry.