Teeth Whitening
in Lucknow
Have you ever met someone and wondered how they got such amazingly white teeth? Sometimes these results come with a big price their comfort! Dr. Atul Singh offers Lucknow patients safe, effective alternatives to harsh teeth whitening techniques that can cause sensitivity and pain.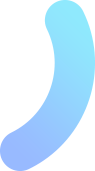 The answer to a brilliant smile is not found in off-the-shelf pastes or strips. In our clinic, patients can choose from several options for gorgeous results. To begin smile transformation, all you need to do is schedule a consultation with Dr. Atul Singh. After listening to your concerns and goals, and performing an examination of your teeth and gums, the doctor discusses which treatment will achieve the results you desire.
At-home whitening kits are available through Mint Dental. Simple, affordable, and convenient, home whitening provides gradual brightening, one day at a time.
We take impressions to make custom-fit whitening trays.
You receive a supply of whitening gel and instructions for home use.
Gel is applied to teeth daily, using the trays. Treatment gently lifts stains, a little more with each application.
Most people achieve an outcome like in-office whitening, after a week to 10 days of daily wear – with little or no discomfort.
Whitening with Restorations
In some cases, Dr. Atul Singh may recommend dental restorations for long-term resolution of stubborn discoloration.

Dental bonding
The same material used for tooth-colored fillings can conceal stains.
Crowns
A crown covers a tooth with a cap of lustrous dental ceramic.

Porcelain veneers
Thin coverings hide stains and a multitude of other appearance issues.
Does Teeth Whitening Work?
Teeth whitening absolutely works, but how well it works depends on several factors. First off, you need to practice good oral care before undergoing any whitening treatment and after as well. Plus, you will need to continue to avoid those things that can stain your teeth and cause discoloration, such as coffee and red wine. Otherwise, the results can be spectacular. With Dr. Atul Singh's method, it can take as little as a single visit to have noticeably whiter and healthier looking teeth.
Can Yellow Teeth be Whitened?
Absolutely. Tooth discoloration can be treated with professional cleanings, bleaching products, and cosmetic services such as porcelain veneers and dental bonding. The method of tooth whitening that will work best for your needs can be determined during your cosmetic dentistry consultation.
Is Teeth Whitening Bad for Your Teeth?
Teeth whitening is not bad for your teeth. The bleaching process can, however, cause temporary tooth sensitivity. Some products available through cosmetic dentists are even formulated with potassium nitrate and fluoride to reduce sensitivity and increase enamel strength.
When whitening is completed with over-the-counter application trays, solution seepage may occur. This can irritate soft oral tissue and increase tooth sensitivity and is one of the many reasons it makes sense to work with a dentist when it's time to whiten your teeth.
How Long Does it Take to Whiten Teeth?
Chairside, in-office teeth whitening takes around 60 minutes. Take-home tooth whitening kits may take two to four weeks. Both options can lighten the smile several shades, eliminating surface staining to restore a bright and beautiful look to your smile.
What is the cost of Teeth Whitening?
The cost of teeth whitening depends on which type of teeth whitening is being performed, that is, At-Home teeth whitening or In-Office teeth whitening-
At-Home Teeth Whitening: It starts with Rs. 6000 only*, where we provide you with a set of bleaching tray and teeth whitening gel for personal use.
Combination of At-Home & In-Office Whitening: For best result we recommend the combination approach where we do both At-Home and In-Office treatment and the treatment cost for this procedure is Rs. 10000 only*. Here we also give you an At-Home kit and perform an additional procedure in clinic where we use highly concentrated whitening gel for added benefit.
Am I a Good Tooth Whitening Candidate?
If your teeth are stained, you may be the ideal teeth whitening candidate. However, stained or discolored teeth alone are not the only consideration. Good candidates for teeth whitening should be:
Free of gum disease, tooth decay, or tooth infection
Unhappy with the appearance of his or her smile
Willing to take steps to maintain results
Good candidates for teeth whitening should also have stains that can be diminished with topical bleaching. Intrinsic stains, particularly those caused by fluorosis and antibiotics can be incredibly resistant to tooth whitening. In fact, topical bleaching may enhance these stains as surrounding enamel is lightened. If you have tooth staining that is unlikely to respond to a topical bleach, Dr. Atul Singh at Mint Dental will discuss additional options such as:
Porcelain veneers – placed over the front of teeth veneers restore a bright and flawless appearance to teeth impacted by a number of cosmetic imperfections, including deep stains
Dental bonding – made from a dental resin that can be shaded and molded to produce an ideal tooth appearance, dental bonding is a safe, fast, and effective way to address intrinsic staining.
These services are often used in conjunction with tooth whitening for a complete smile makeover. During this more involved cosmetic service, all aesthetic and functional problems impacting your smile will be addressed. The end result is a healthy, strong, and attractive smile that you will feel proud to show the world. During your initial consultation, we will listen carefully to your concerns, assess your teeth and gums, and help you determine which options will best protect and perfect your smile.
A top-rated clinical team
At Mint Dental keeping your smile healthy and beautiful is our top priority!
Under the leadership of Dr. Atul Singh (MDS) we provide you with dental care that is effective, gentle, and customized to meet your specific dental needs.
Our team stays a step ahead of the game with advanced training and dental services to make sure you receive nothing less than the best possible care.