Porcelain Veneers
in Lucknow
Are there chips, stains, gaps, or cracks in your smile? Do you have a tooth that is too large, too small, or misshapen? Lucknow neighbors of Mint Dental can remedy these or other concerns with one or more options for cosmetic dental treatment. One of the methods that we use to transform a smile quickly and easily is porcelain veneer treatment.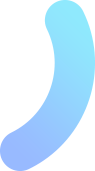 Often, people think of porcelain as a very fragile, very delicate material. When considering veneers, many people feel concerned that their smile will look fake. We can assure you, there is nothing manufactured about the appearance of the smile perfected with porcelain veneers! Additionally, years of experience have shown us that dental porcelain is actually very durable and long lasting. With porcelain veneer treatment, our patients get the look they want and the longevity they deserve.
Through the painstaking process undertaken by our dental team, veneers can transform a patient's entire smile. These restorations are incredibly thin, and shaped and colored to the exact specifications that will harmonize with the patient's facial features and coloring. Designed in our office and fabricated in a reputable dental laboratory, veneers are a permanent solution to the problems that rob a smile of its natural beauty.
Benefits of Porcelain Veneers
If you are thinking about getting porcelain veneers in Lucknow please consider their important benefits:

Porcelain veneers look very natural and match the rest of the teeth
Dental veneers made of porcelain are the most strong and durable
Veneers are far less traumatizing and require minimal recovery time
To implement all the advantages of porcelain veneers, it's necessary to find a trusted and confident dentist, and Dr. Atul Singh at Mint Dental is the perfect candidate. With top-rated dentistry skills, he has already helped hundreds of patients rid themselves of insecurity and obtain a perfect smile.
The Dental Veneers Process
Before Lucknow dentist Dr. Atul Singh of Mint Dental starts the process of porcelain veneers, he will first do a series of pre-treatments. An impression is made of the patient's mouth to create a mock-up or "wax-up," in order to see if the length, width, and aesthetics will work with a patient's smile. We place these in the mouth to test them and see how the patient likes them.
Planning with a mock-up allows Dr. Atul Singh to be sure our patient is happy with what the finished product will look like. Once we know that veneers are the desired form of treatment, the next step in the process is to prepare teeth for their new "covers." Preparation involves slightly reducing the thickness of teeth. This will accommodate veneers, allowing them to look and feel natural.
We will leave with temporary veneers that will look like the finished product, allowing the patient to "try them out" as far as aesthetics and function. In approximately two weeks, the dental veneers will arrive back from the lab and an appointment will be made for the application of the porcelain veneers. The dentist removes the temporary dental veneers and places the new, permanent dental veneers over the teeth to fit them. If necessary, Lucknow dentist Dr. Atul Singh will make some adjustments.
Dr. Atul Singh will then bond the dental veneers to the teeth and will make more adjustments if necessary. The patient will walk out of the dental office with a new, beautiful smile in no time at all!
Porcelain veneers are color and size-matched, so they look natural in your smile. They don't look odd or like fake teeth. If you are getting dental veneers to cover all the teeth seen in your smile, you can get veneers that are a few shades lighter than your natural teeth to brighten your smile.
If you are unhappy with your smile and you have been considering the use of porcelain veneers to address your dental problems, call Lucknow dentist Dr. Atul Singh of Mint Dental today to schedule a consultation appointment and find out how porcelain veneers can benefit you and your smile! We want our Lucknow neighbors to feel fabulous about their smiles!
Are Porcelain Veneers Right For Me?
Nearly anyone with good dental health and sufficient tooth enamel can be a good candidate for porcelain veneers. The versatility and conservative nature of the procedure make it ideal for accomplishing cosmetic enhancements which used to require extensive dental treatment. If you are wondering about whether porcelain veneers are the right option for you, we encourage you to schedule a consultation with Dr. Atul Singh at Mint Dental.
What Can I Expect During The Porcelain Veneers Process?
Typically, the process of improving your smile with porcelain veneers can be accomplished within the span of three visits with Lucknow dentist Dr. Atul Singh. The first step is the consultation, followed by an appointment to prepare the teeth and create a temporary "trial smile", and finally the fitting and placement of your custom veneers.
How Long Do Dental Veneers Last?
Although dental veneers are a permanent solution, porcelain may require replacement over the years. Normally, they are very durable and have strong restoration characteristics, so there is no single answer as to how long they can last. Their effect will directly depend on how the patient takes care of their oral hygiene and whether or not he or she has strong bruxism.
In order to maintain oral health and the longevity of porcelain teeth, it is highly recommended that each patient has regular dental examinations and cleanings, as required.
Do Dental Veneers Require Special Care?
Taking good care of porcelain teeth is very important; however, it doesn't require any new or special techniques. In some cases, adjusting diets may be recommended (such as avoiding certain firm foods) or, in extreme cases, wearing protective appliances during sleep times is advised.
The most important part of care is to be gentle with the new teeth, and avoid using your teeth for opening objects (like tearing packages), for example. Other than that, the patient will need to maintain their usual hygiene routine by brushing and flossing the teeth and paying regular visits to the dentist.
What Can I Expect After My Veneers Have Been Placed?
Immediately following the procedure, some patients can experience mild tooth sensitivity which dissipates quickly and generally lasts no longer than two weeks. Once you have adjusted, your teeth should feel natural, function normally, and look beautiful. Many of our patients have transformed their teeth with veneers and are amazed by the positive impact of their new smile.
If you have any questions or would like to schedule an appointment with Dr. Atul Singh at Mint Dental call +918795229292 or request an appointment by filling out the form on this page.
A top-rated clinical team
At Mint Dental keeping your smile healthy and beautiful is our top priority!
Under the leadership of Dr. Atul Singh (MDS) we provide you with dental care that is effective, gentle, and customized to meet your specific dental needs.
Our team stays a step ahead of the game with advanced training and dental services to make sure you receive nothing less than the best possible care.