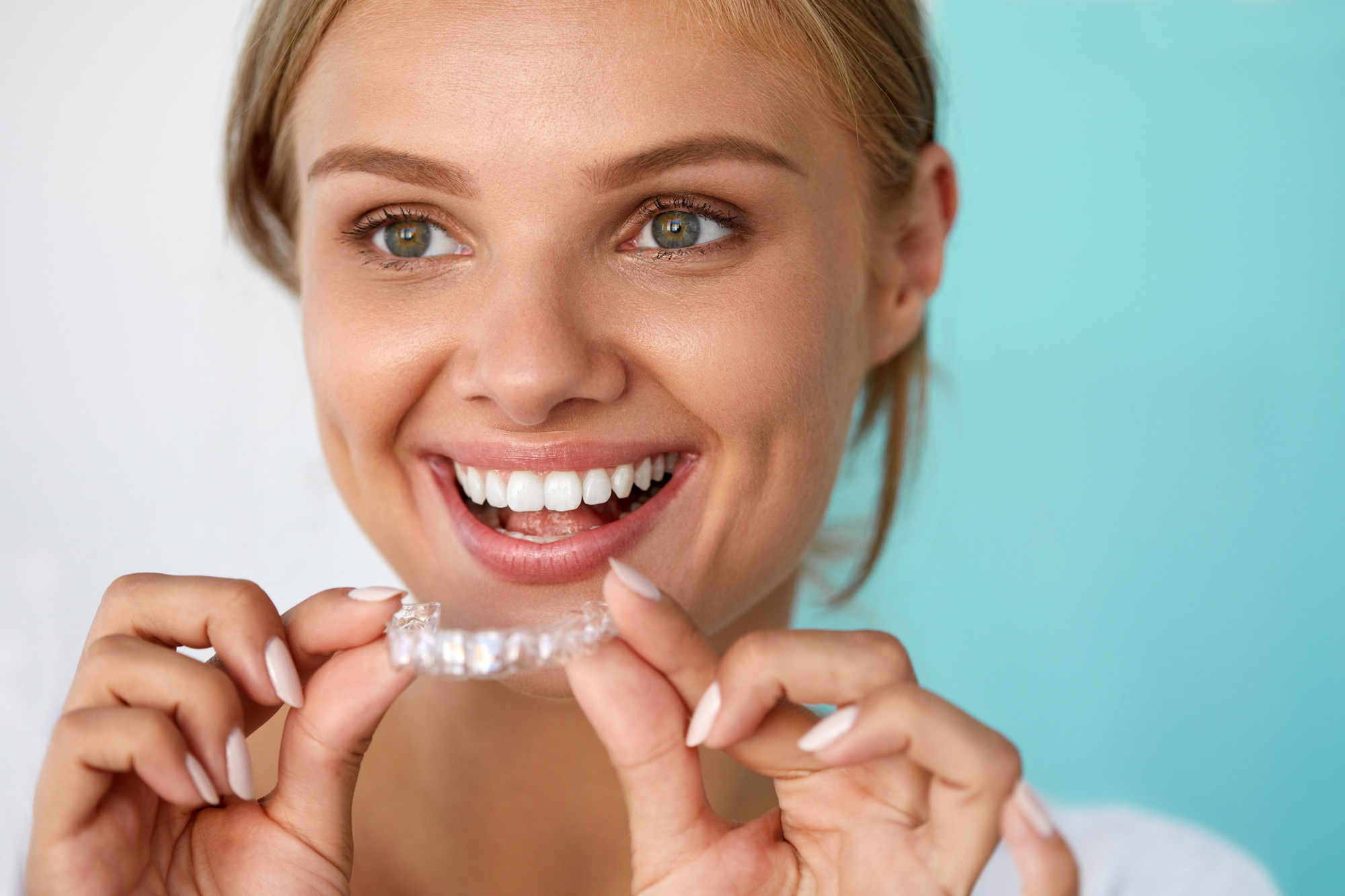 Are you feeling under-confident about smiling in front of others? No worries! Now, you can get a fabulous and attractive smile easily with Mint Dental. With us, you can get straight teeth and smile confidently. At Mint Dental, Dr. Atul Singh and the team of the best dental surgeons can provide you with the best Invisalign treatment and ensure your needs are fulfilled. Your safety and dental requirements are our priority. Whether you have crooked or gapped teeth, you can get a beautiful smile on your face. 
With our guide, you may know the step-by-step process of Invisalign braces treatment. Firstly, you must know what Invisalign is and how it is beneficial for you. 
What Is Invisalign?
Invisalign is an advanced clear aligner system that can help you get straight teeth and a life-changing smile. Clear aligner, also known as invisible teeth braces, is a technique in which aligner trays are used to move your teeth effectively to a desired position. Unlike traditional metal braces, you may not feel any pain and embarrassment due to visibility. No one except you may know that you have aligners. 
Benefits of Invisalign Treatment
Transforming your smile can be life-changing for you. With industry-leading technology and doctors' guidance, get a customized treatment plan from us for precise dental treatment. Forget the traditional ways of getting straight teeth and opt for the one that can provide amazing results. Get a desired smile and straight teeth with transparent aligners that fit snugly on your teeth and gently move in place comfortably. Enjoy the following benefits of invisalign treatment:-
Nearly Invisible:

Many people do not want others to know they wear aligners. Thus, using the latest digital mapping and moulding technology, aligners are manufactured for an accurate fit on your teeth that are almost invisible. Unlike braces, where wires and metal brackets are visible, aligners can be your perfect choice.
Removable:

Invisalign aligners are made of a material that is smooth, comfortable, and flexible. This makes it super easy for you to put on and remove whenever you wish to, compared to braces, as the latter are fixed. You can easily take aligners off, especially on weddings and dates.

Fewer Doctor Visits:

If you plan to get braces, you may need to visit a doctor after every 3-4 weeks. However, if you wish to get clear aligner treatments, you require fever visits, often after six to eight weeks, and thus have a free schedule.

Better Oral Health:

Since Invisalign aligners are removable, you can floss and brush your teeth easily, whereas braces may make it hard for you to clean in between the metal brackets, which can cause plaque accumulation and poor oral hygiene.
Process of Invisalign Treatment
With us, come one step closer to your dream smile. The Invisalign treatment process may initially seem intimidating, but quite straightforward. With our step-by-step process, you may know what to expect from the treatment. 
Consultation with Dentists
The foremost step in the process is to schedule an appointment with us. You may freely tell us what you are unhappy about with your teeth so we can give the best recommendations and advice. Our medical experts may evaluate your teeth and determine which Invisalign is the right treatment. 
Digital Scanning & Smile Preview
Using high-tech, doctors may take a digital scan of your teeth and take several pictures of your mouth to create a 3D model of your teeth. Dr. Atul Singh can diagnose the conditions to help you provide the best suitable treatment. The model and pictures help design a customized treatment plan. The model may outline the basic movements of your teeth required to achieve desired results. The doctors can show you your new smile before the treatment begins so that you may get an idea of the look of the smile.
Aligners Customization
With the help of 3-D computer technology, our medical experts may create a series of custom-made removable mouth trays or invisible teeth aligners. These trays or aligners apply the required force to your teeth, causing them to move gradually into the specific position. 
Aligners Placement & Instructions
Once your aligners are ready, you may visit us for a fitting. Our experts may show you how to insert or remove Invisible teeth braces. You may get full guidance on how to take care of aligners. You may receive a proper schedule of when to change the aligners, which is usually after every two weeks. 
Regular Checkups
It is crucial to visit us for progress checkups throughout the treatment. We may monitor your progress and ensure your teeth have perfect movement as planned. After every 6 weeks, you can visit us for safe and accurate treatment. 
Treatment Completion
We offer you a whitening gel along with Invisalign aligners to help you bleach or whiten your teeth at the same time you are receiving treatment for crooked or gapped teeth. After completing the invisalign treatment, you can regain the confidence to smile. No more hiding your teeth, as it is time to feel alive. 
Enjoy a Beautiful Smile With Mint Dental
We, at Mint Dental, are on par with the high-tech and revolutionary advancements in dentistry to ensure patients get effective and efficient treatments in less time. At our hospital, all patients receive comprehensive care from a team of experienced dentists and medical staff. We prioritize your health and provide the best treatments tailored to your preferences and needs. 
You can look for our invisible teeth aligners treatment to have an attractive smile. With invisible teeth braces, you can have a seamless experience. So, what are you waiting for? Reach out to Mint Dental today.