It's no secret, children are downright terrified of dentists, and who can blame them? All the sharp, pointy, and whirring equipment at the dentist's office don't make things any better.
It's completely normal for your kid to be scared of the dentist; you probably were too at that young age. In fact, there's a whole term for this fear, and it's called dental anxiety. Dental anxiety is perfectly normal, and sooner or later, your kids will grow out of it.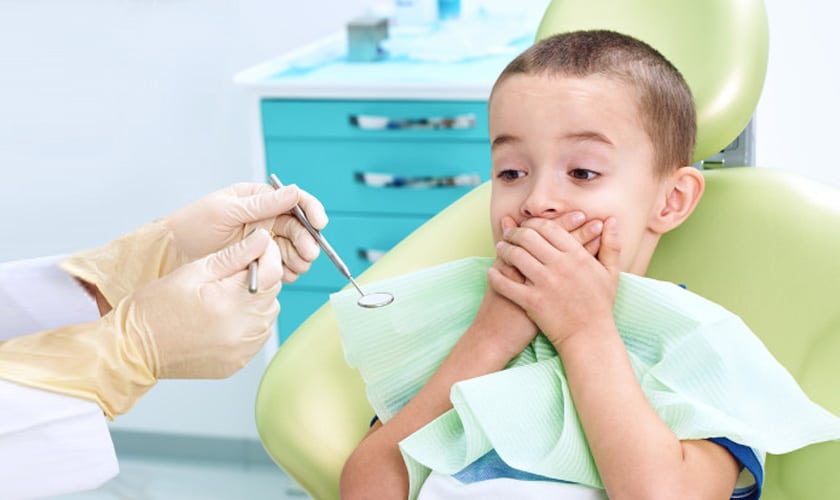 The anxiety that a lot of children experience during dental procedures can make the whole process harder, especially once they are too scared to cooperate with their dentist.
Dental anxiety could be a common concern for several people, including children.

Fortunately, there are several ways to assist these individuals feel less nervous, including the administration of local anesthesia, sedation, or general anaesthesia.
Mint Dental focus on managing dental phobia, and relieving stress and pain through some style of sedation.
At Mint Dental our Pedodontist, Dr. Atul Singh (MDS), is trained to handle anxious children.
We have several tools to work with, including oral conscious sedation and inhalation anaesthetic (Nitrous Oxide or Laughing Gas).

Oral sedation:-
Getting very relaxed during a dental appointment may be as easy as taking a pill.
Taking the pill approximately one to 2 hours before the procedure allows time for the correct aid to be administered, which contributes to a healthy smile.
Since oral sedation makes your Child feel sleepy, parents have to keep their child home after their appointment. Parents must supervise their child for the remainder of the day while the medication wears off.
Oral sedation isn't sleep dentistry because children are still awake during the procedure. Employing a pill put your child in an exceedingly deeply relaxed state specified child will still ready to follow instructions.

Laughing Gas (nitrous oxide):-
Laughing gas or inhalation anaesthetic also doesn't put your child to sleep. It is colorless and odorless and is inhaled through a mask that goes over a child's nose.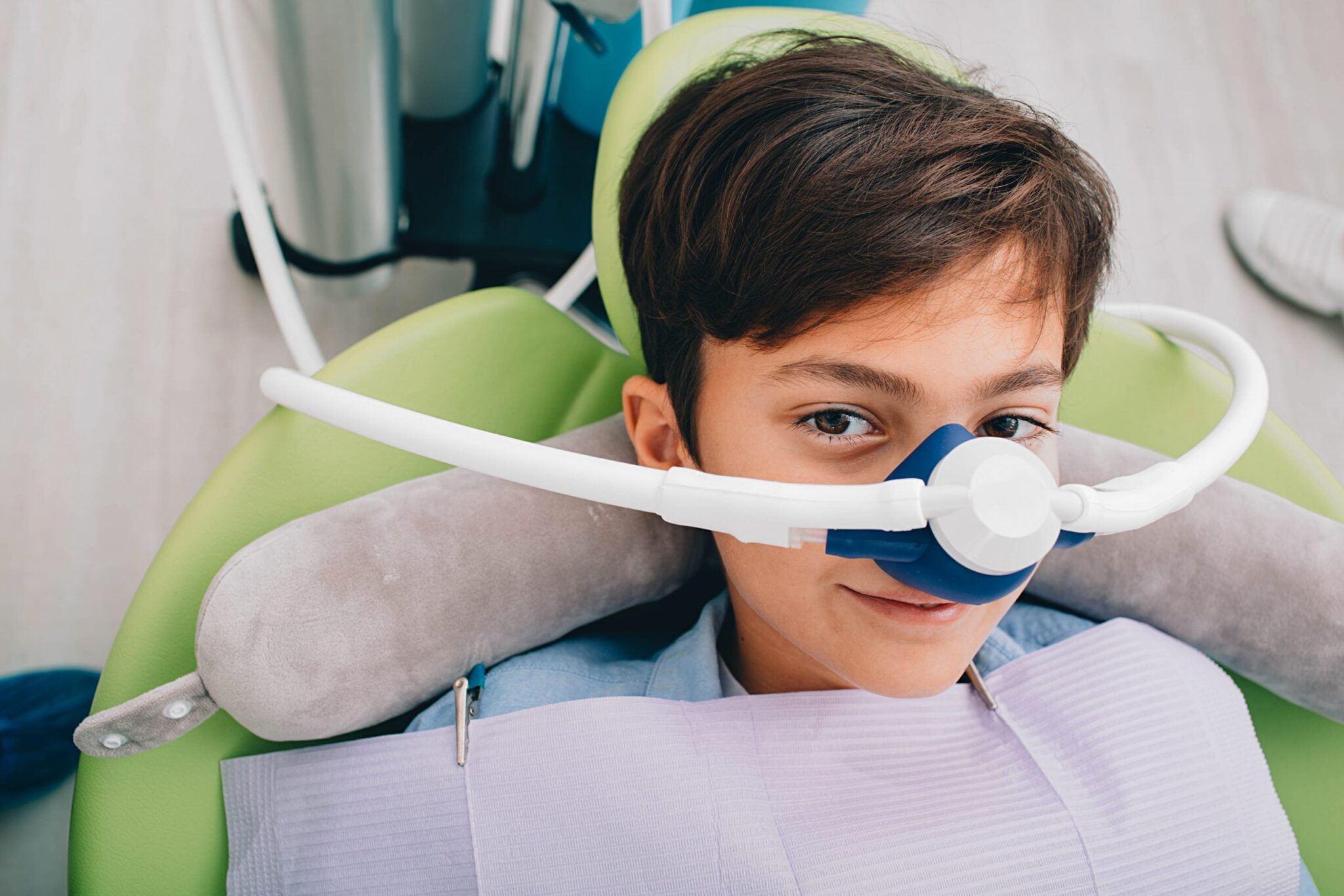 Nitrous oxide is helpful for children that are frightened and are able to breathe and out through their nose.
It creates a sense of relaxation that may help your child to stay calm during dental work.
Intravenous sedatives:
By this sedative child would experience a slight unconscious state. This is also known as general anesthesia, sleep dentistry or twilight sleep and, it will put child into a deep sleep some time in slight unconscious state until it wears off. Child will less aware of his/her surroundings, he or she might feel sleepy, and child might not remember much of the dental procedure once it's over
Parents must have some questions about dental sedation:-
Is Dental Sedation Safe for your Child?
Dental sedation, especially with nitrous oxide, is extremely safe, even for children. At Mint Dental w offer nitrous oxide for gentle sedation. It helps children to be calm and relax, during their dental procedure.
Every child are different, we will want to review child's health history and any other concerns before the procedure. And although dental sedations are safe, many concerns go into choosing the options for treatments. Dr. Atul Singh as a pediatric dentist will determine the ideal choices for your child.
How long does it hold sedation to wear off?
This depends upon what kind of sedation was given to your child. Nitrous Oxide wears off in about five minutes, while oral sedation can take quite few hours to wear off. It may remain in child's system for twenty-four hours. During this period of your time, parents should be with their child the least bit times.
Dr. Atul Singh will offer you detailed information about how long it'll take for child to completely recover and what activities you must restrict, until the oral sedative is totally out of child's system.

Should your child be sedated for dental work?
Mint Dental doesn't support the philosophy of restraining children for routine dental work and your child's safety is often our top priority.
We take all factors into consideration after we advise sedation for dentistry.
Selection of sedation depends on the length and kind of procedure, Age of kid and child's co-operation towards dental treatment. Sedation helps to avoid unnecessary discomfort during painful procedures and make the experience smooth for anxious children without worsening the matter.
To aid in the treatment of kids with special needs or behavioral disorders, where it's difficult to educate the importance of dental care.

So, If you've got questions on sedation dentistry or would love to debate a way to manage your child's fear during dental procedures, be at liberty to contact Mint Dental to schedule a consultation with Dr. Atul Singh.
When you are available in for your appointment, we'll re-evaluate all of the sedation options and guide you thru the method.
Our goal is to make you and your children as relaxed as possible, with no anxiety and no fear to dental procedures.
Mint Dental invite you to return and skill firsthand the superior hometown tending.
Don't let anxiety delay dental treatment of your little ones. Whether your children need oral or nitrous oxide sedation Dr. Atul Singh would like to provide the best dental experience.
For more information call us Today at 08795229292 and schedule an appointment with Dr. Atul Singh (MDS) at Mint Dental.